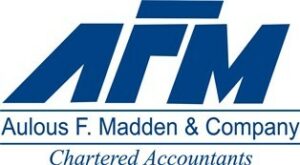 Applications are invited from suitably qualified candidates to fill the post of
Junior Auditor/Accountant
Role:
Provide support to the Audit Manager in assessing the effectiveness and adequacy of all internal controls of the clients being audited.
Qualifications & Skills:
Pursuing First Degree in Accounting/Business Administration.
or successful passes in CAPE subjects including Accounts.
Competency in MS Office, databases and accounting software.
Hands-on experience with spreadsheets and financial reports.
Accuracy and attention to detail.
Ability to perform filing and record keeping tasks.
Excellent organisational, time management and communication skills.
Duties & Responsibilities:
To assist with completing audit and accounting assignments in accordance with audit plans.
To assist with ensuring working papers are properly put together in the accounting file.
To carry out general book-keeping transactions.
Preparation of Bank Reconciliations.
Preparation of small financial statements.
Assist with the processing of payroll transactions.
Preparation of GCT Returns.
To bring all unusual matters discovered while performing assignments to the attention of the
Interested Candidates may submit their resumé to the following address:
The Human Resource Department, PKF, Chartered Accountants